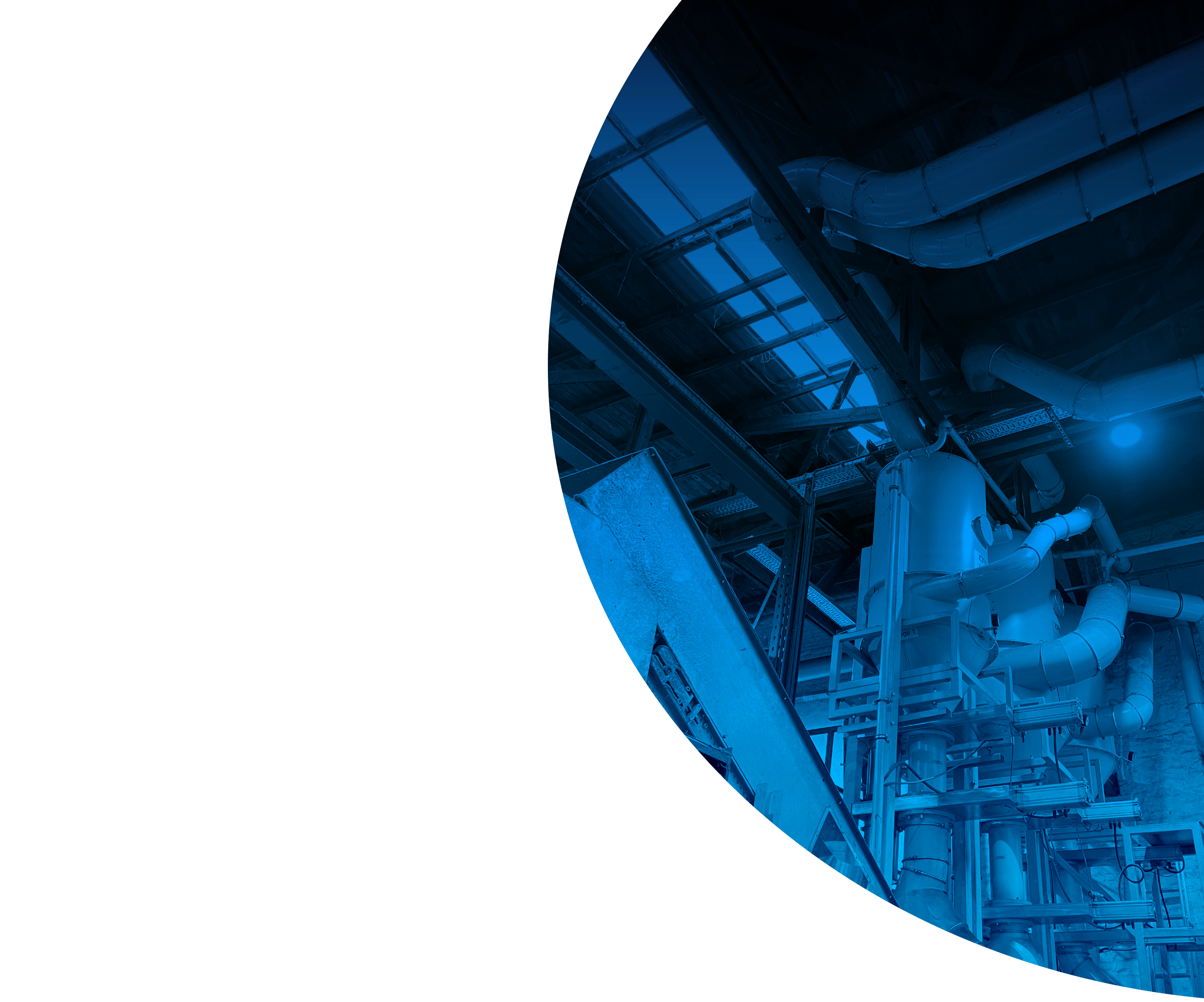 Extraction systems for the plastics industry
Seamless  operation  gives  you  the  edge
With our systems for plastics processing, you can rely on constant, powerful extraction without any dust or chips remaining behind, ensuring the perfect quality of your boards, profiles and other workpieces. Whether you are a plastics manufacturer, processor or merchant: we offer extraction systems that exactly meet your needs in terms of size, design and space requirements.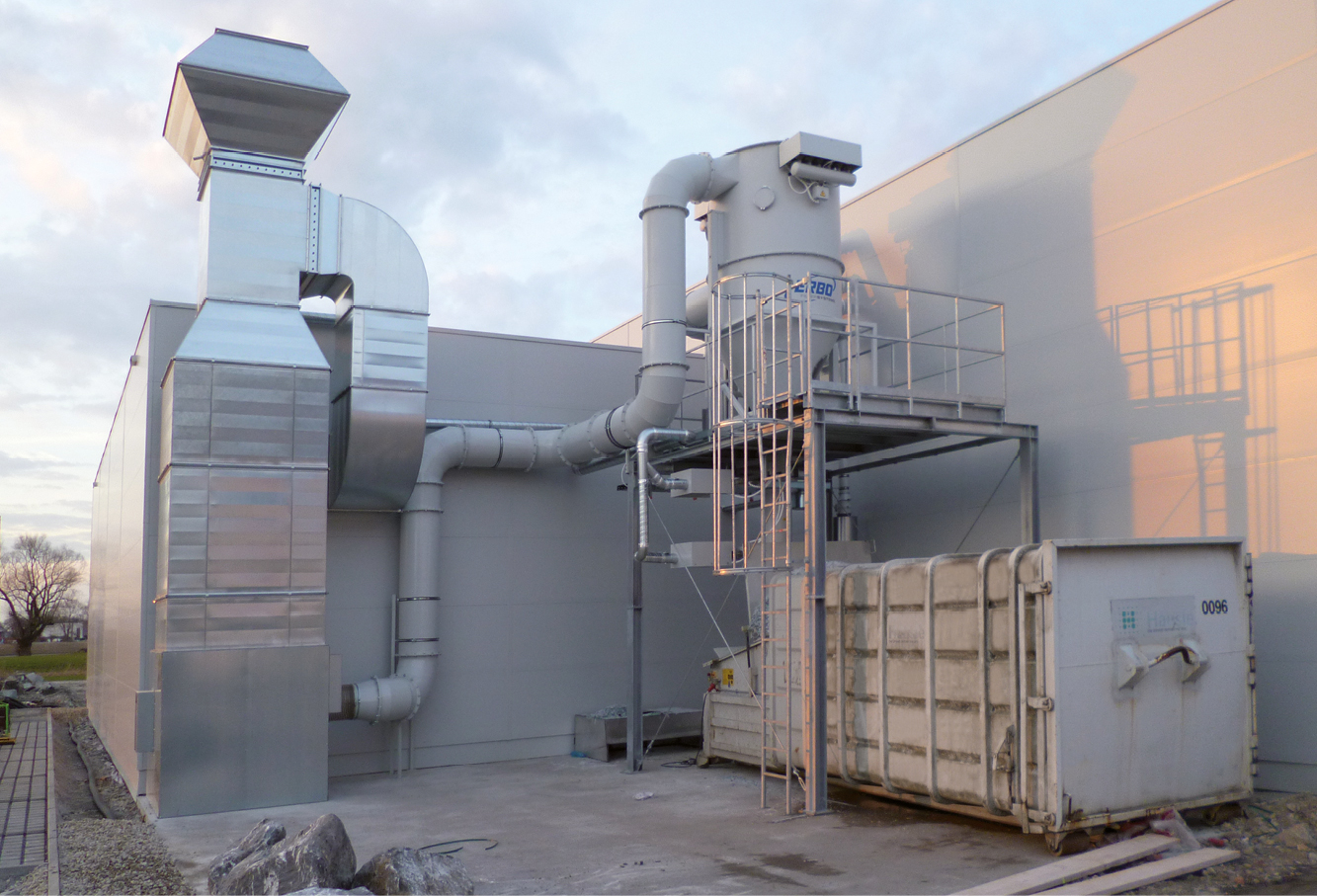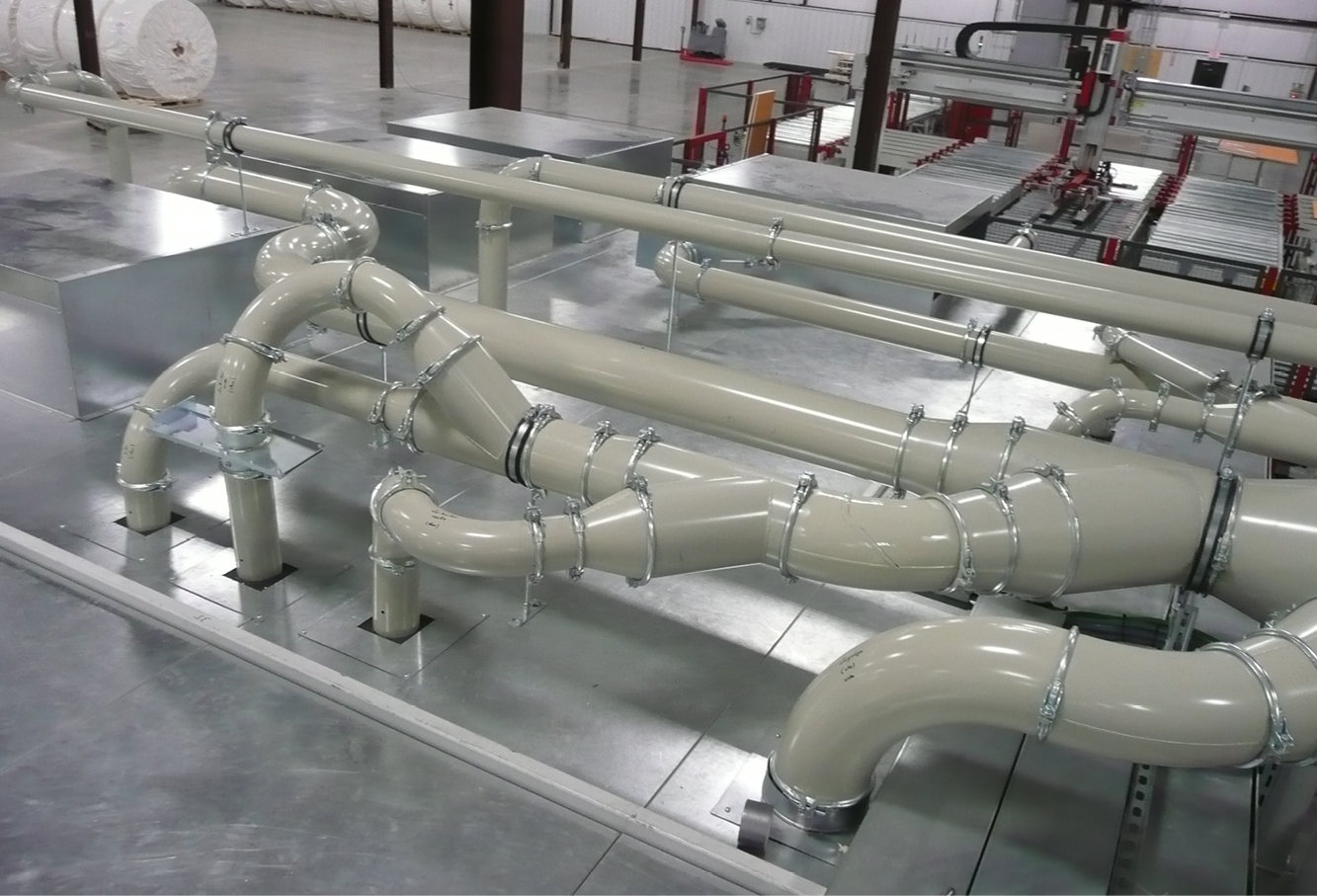 ERBO offers central extraction systems for:
Panel saws
Band saws
In-line saws for extrusion operations
Circular saw benches
Lathes
Routing machines
Portal milling machines
Polishing machines
Dry chips
Wet chips
Broad spectrum
From small to large
From the simple extraction system with a chip container to the fully automated system for extraction from multiple machines and chip disposal via conveyor screws and belts with briquette presses: we will provide your custom solutions.