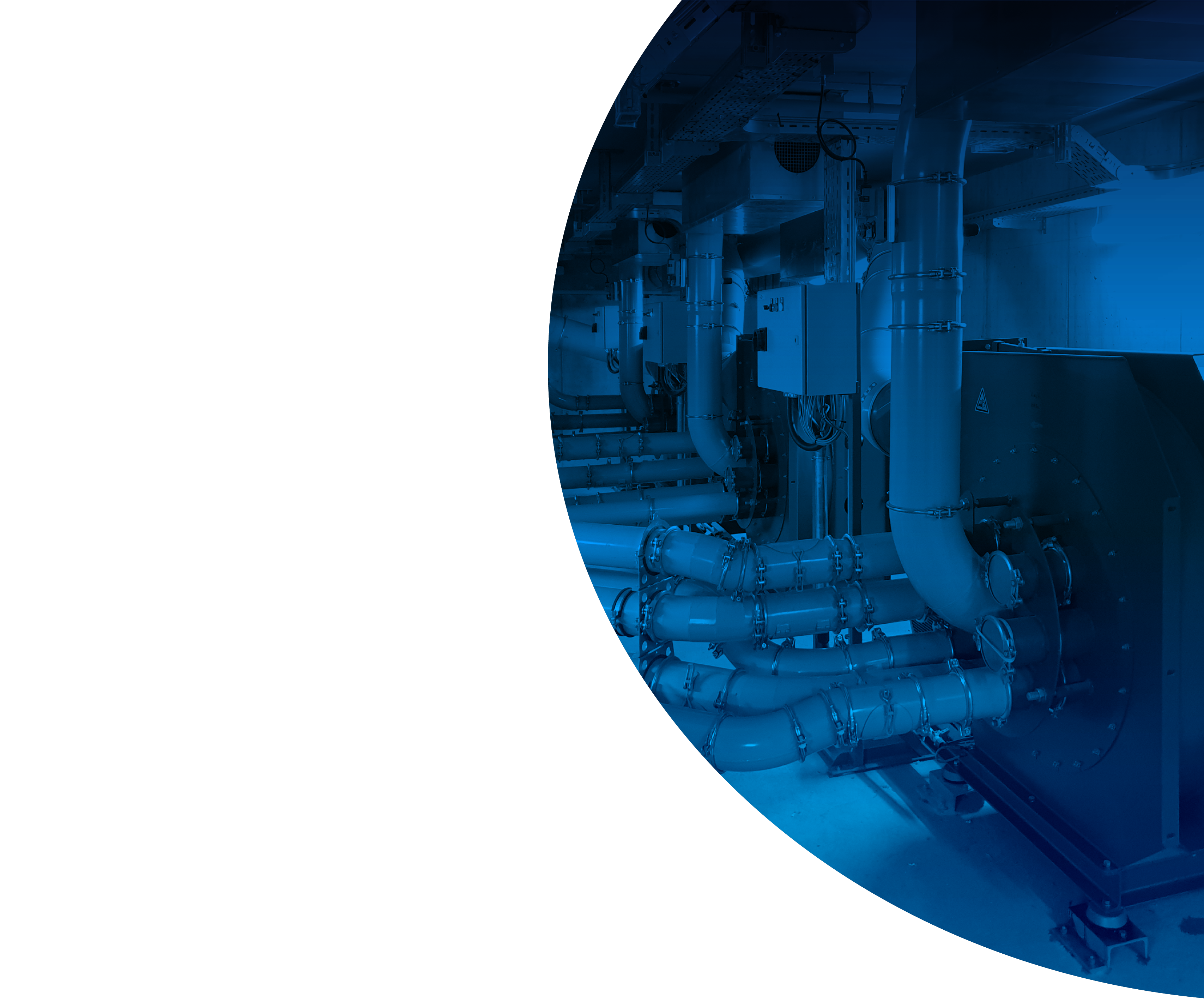 Edge trim extraction/aluminum
a  clean  solution
The DELTOID company has been part of ERBO since 2023. DELTOID products stand for more than 30 years of quality and experience in the industry. With DELTOID by ERBO we offer you complete systems for the extraction of edge trim in the aluminum industry.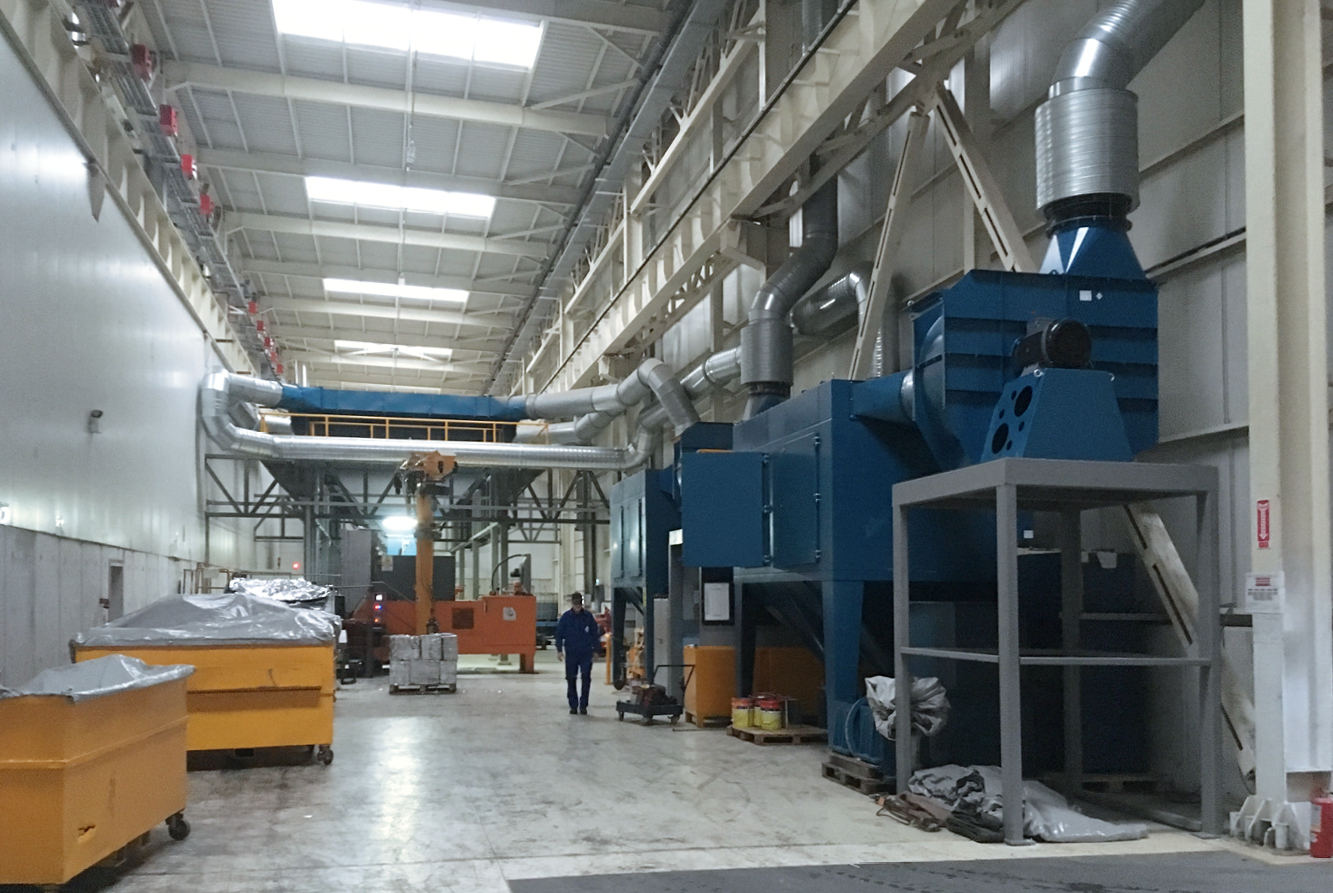 Extraction of edge trim in the aluminum industry
Aluminium is a versatile material, and its machining is just as versatile. Whether different strip and foil alloys, edge strip thicknesses and widths – flexibility and short set-up times are important in the aluminium industry.The material is also valuable, the recycling potential of aluminium is high. It is therefore a shame if web and trimming waste produced in the production process only results in dirt and bulky container transports.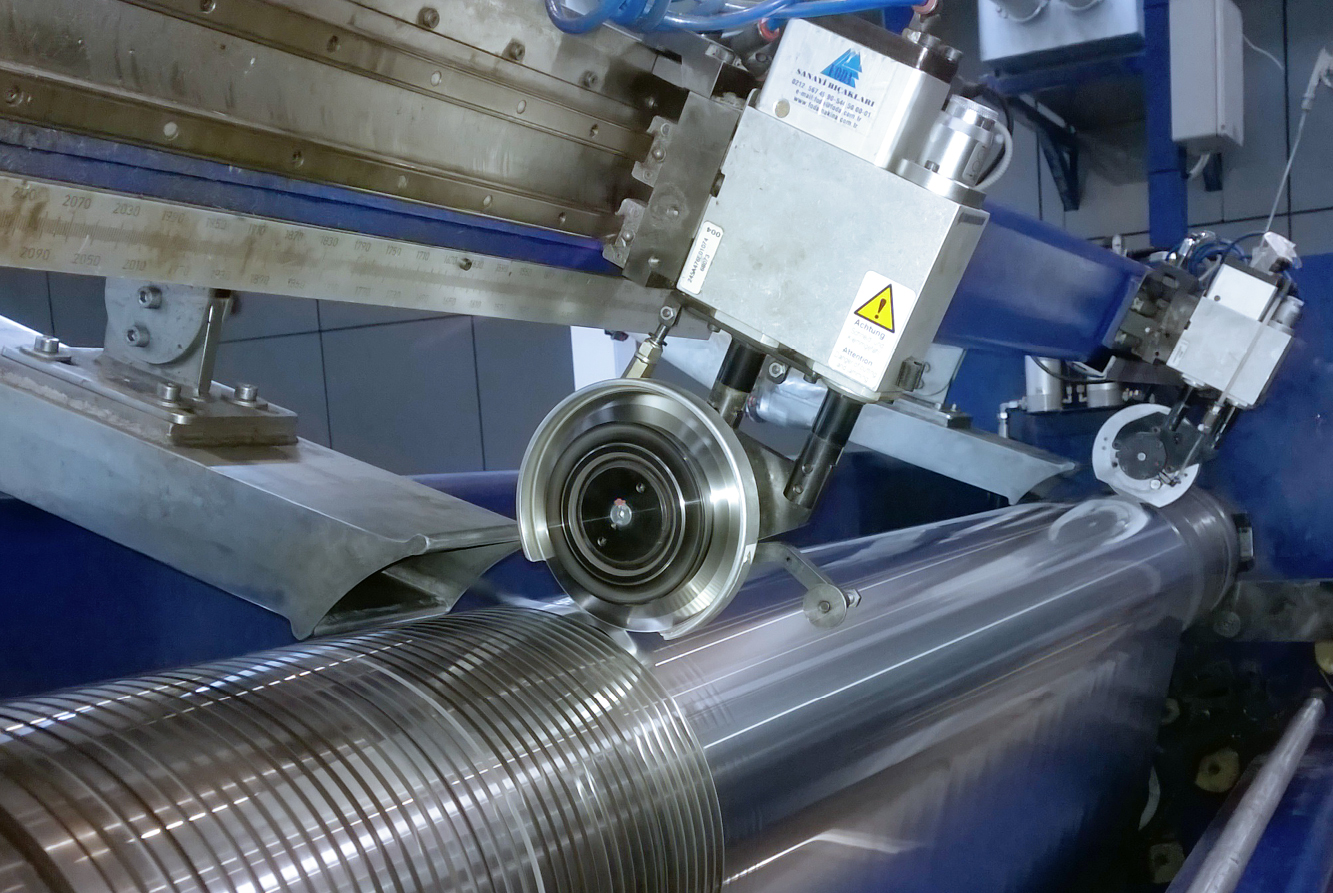 We have a clean solution!
Our systems ensure a smooth production process: the trimming waste is automatically extracted during operation. And that's not all: various shredding and pressing techniques turn the edge strips back into valuable raw material that can be easily processed or resold.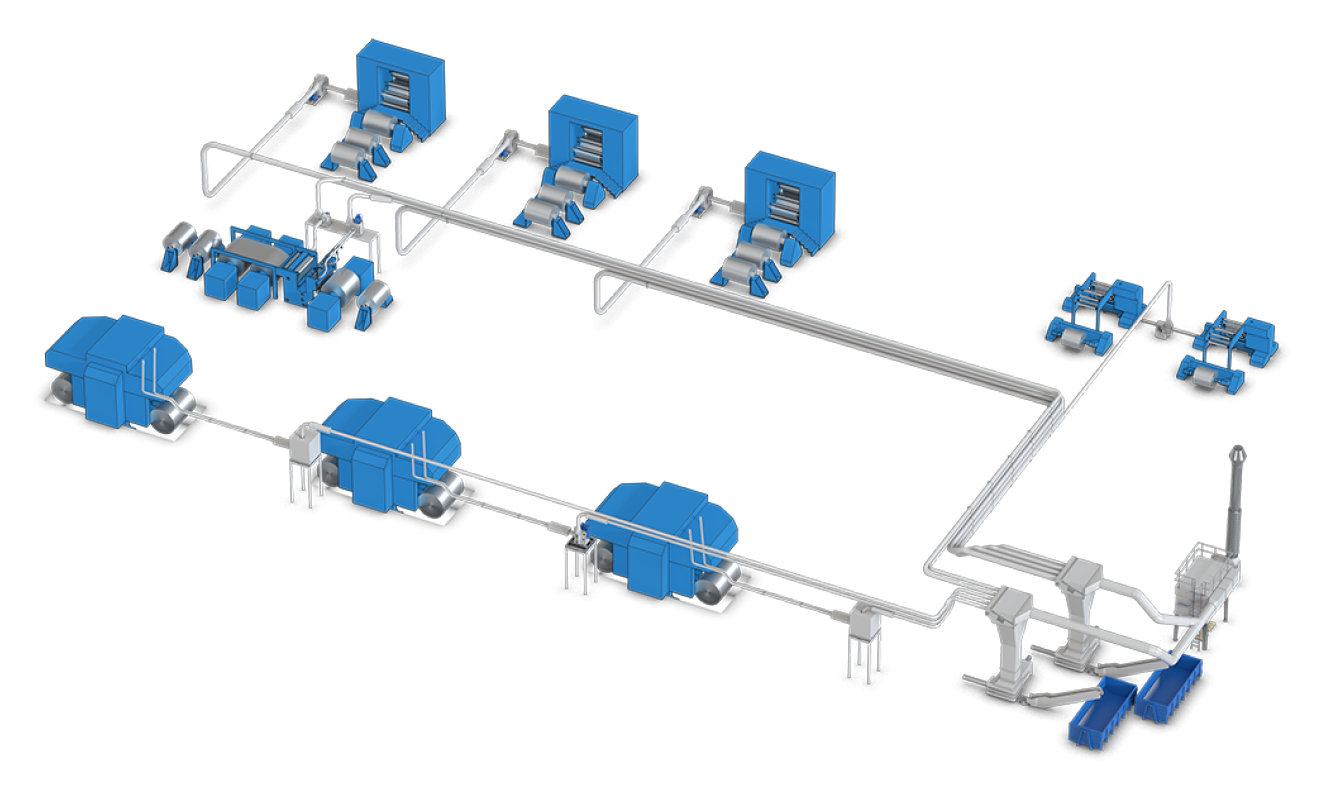 The product itself also benefits from the clean cutting and extraction process: the thorough mechanical and streamlined adaptation of the extraction system to the cutting equipment ensures high quality of the finished wound coil.
We provide you with a fully comprehensive solution for your aluminum production from a single source: we plan, develop, supply and assemble exactly the system that meets your individual requirements. Cleanly cut, extracted and recycled – edge trim extraction with DELTOID by ERBO.
Extraction system from the DELTOID product line for aluminum edge strips with material separator and clean air exhaust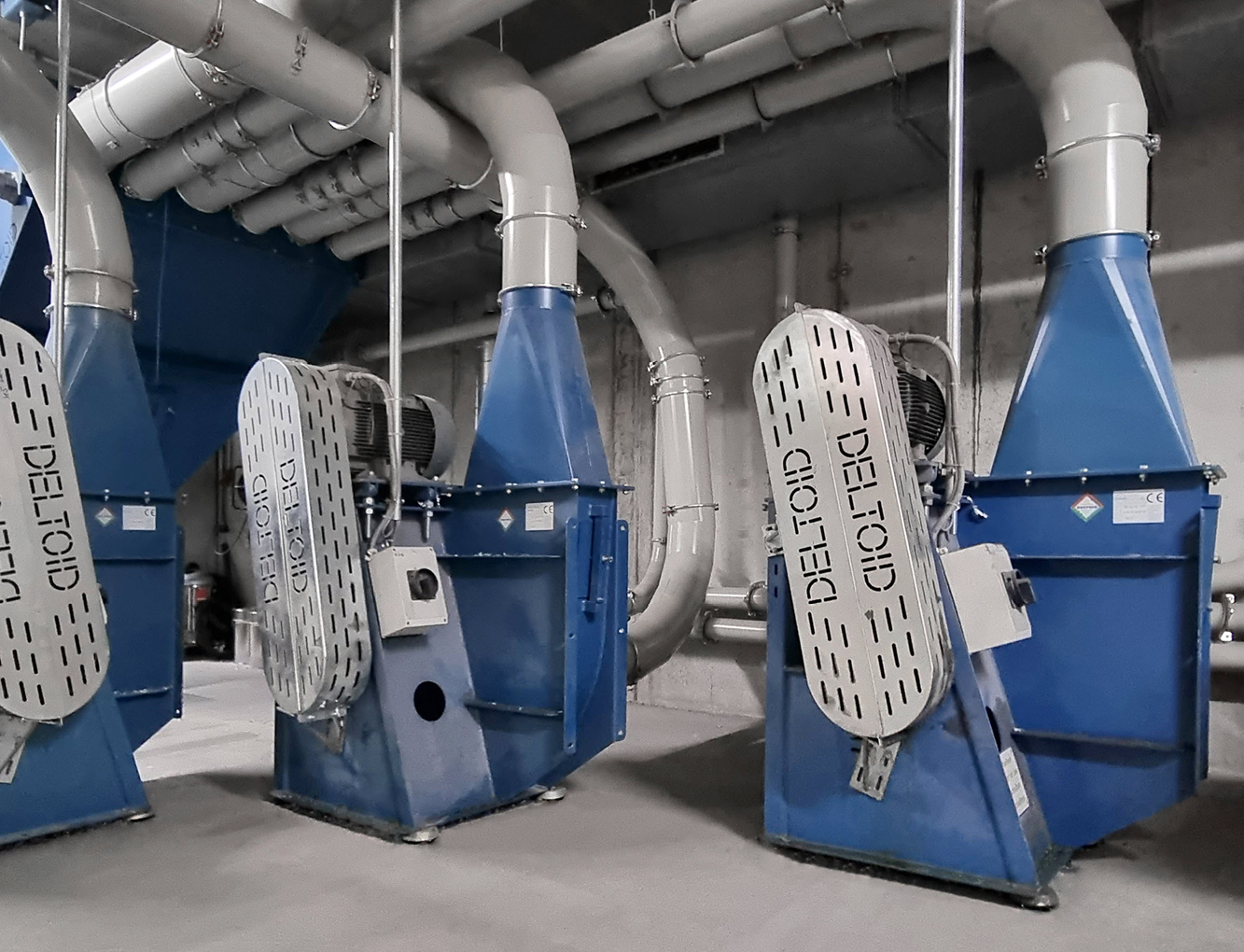 Extraction of aluminum punching grids with subsequent shredding and press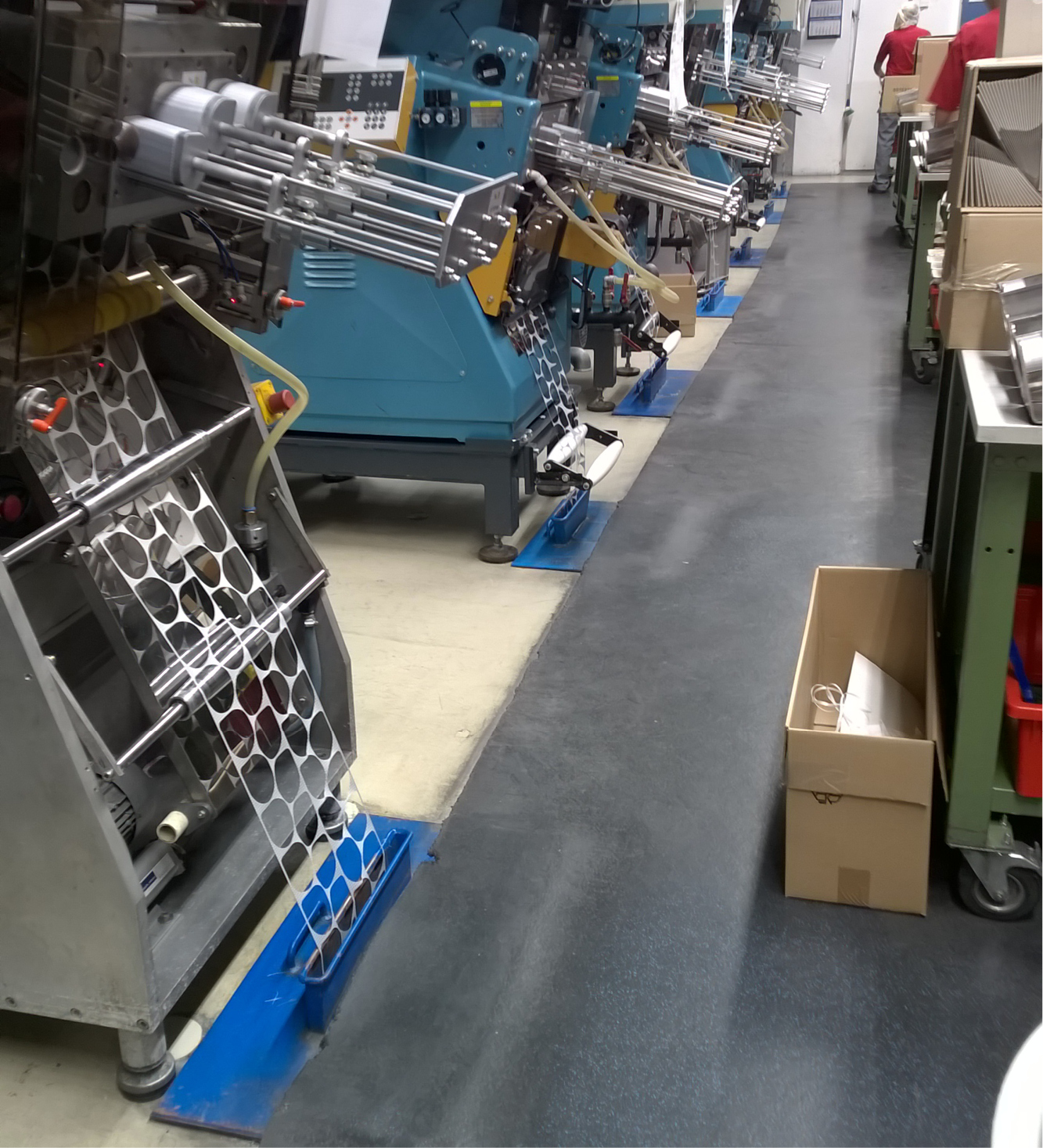 Extraction system for aluminum punching waste
Special feature: installation im cramped conditions on a stage in the technical area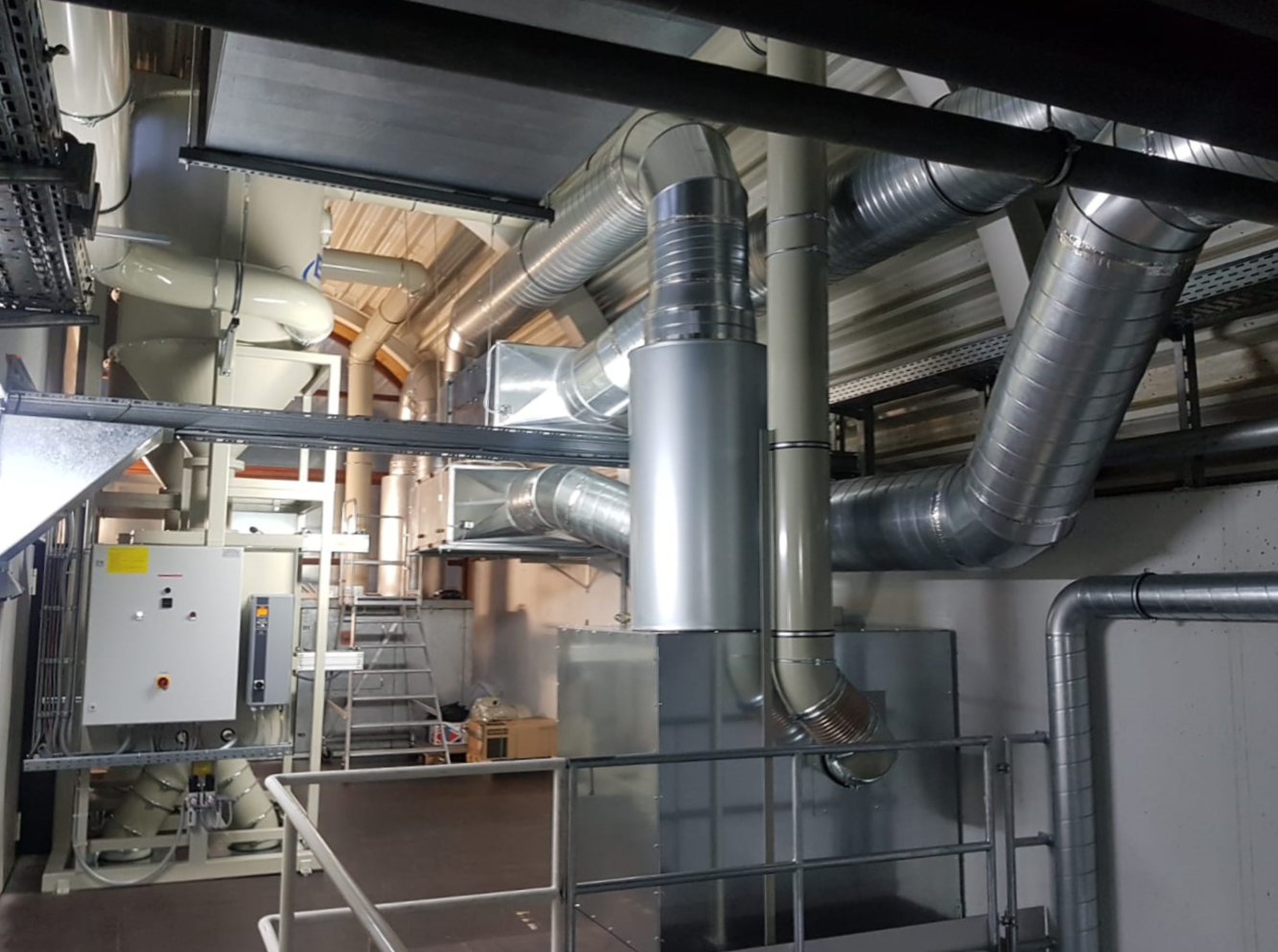 System under construction with automatic baling press for the extraction of aluminum edge strips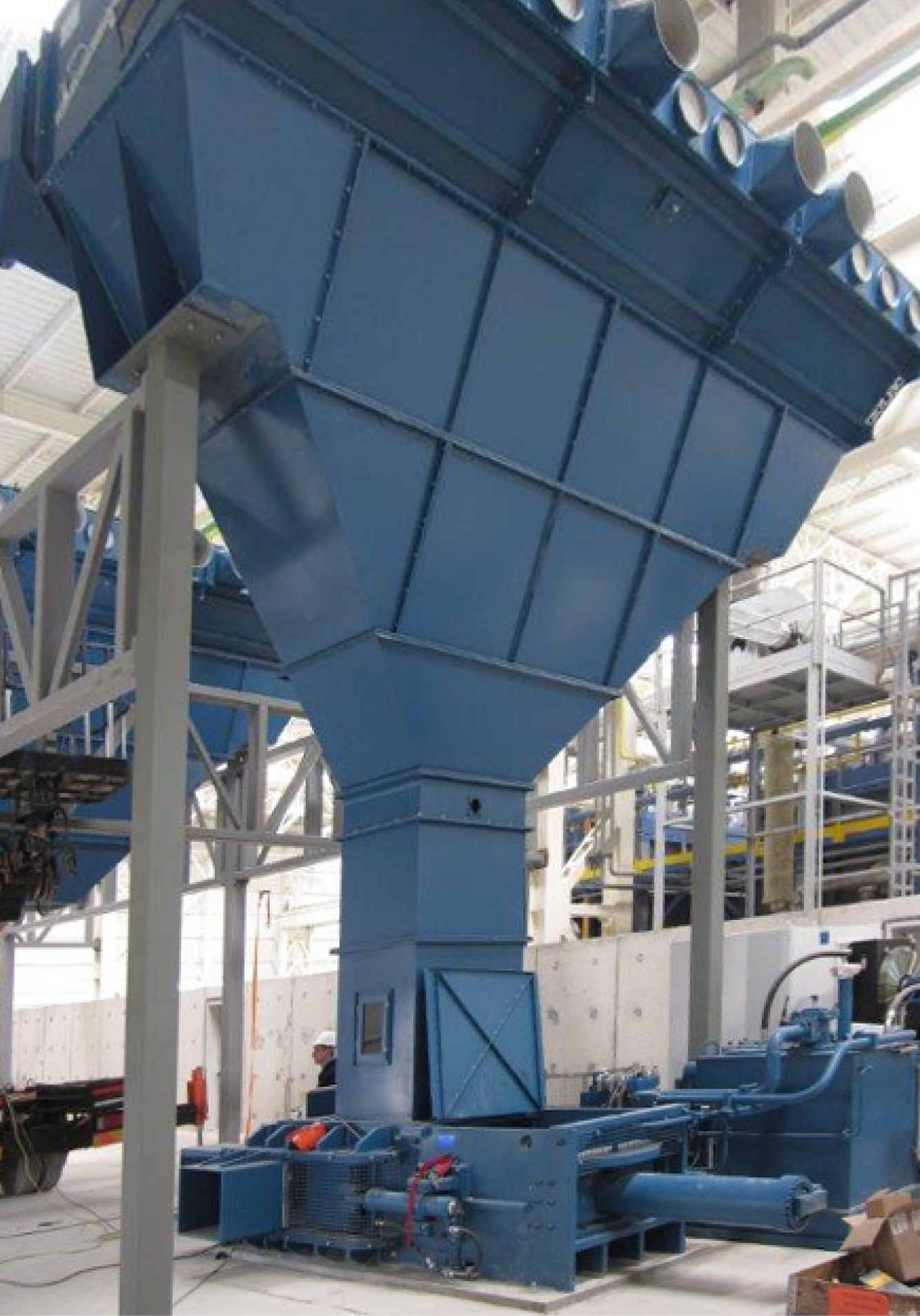 Extraction of punching waste
Special feature: steel sheets with a thickness of approx. 2mm and a diagonal of approx. 120mm are extracted on 70 fully automatic punching machines and dropped into several large containers