Extraction systems for the circuit board industry
HIGH  EXTRACTION  PERFORMANCE  –  HIGH  QUALITY
As specialists for systems in circuit board manufacturing, we are well aware from many years of experience of the demands, challenges and risks involved in this industry. In highly sensitive production industries such as the manufacturing and processing of circuit boards, there are many factors that cause uncertainty. Thus every fixed parameter – such as constant, powerful extraction, for example – represents a genuine quality gain for your company.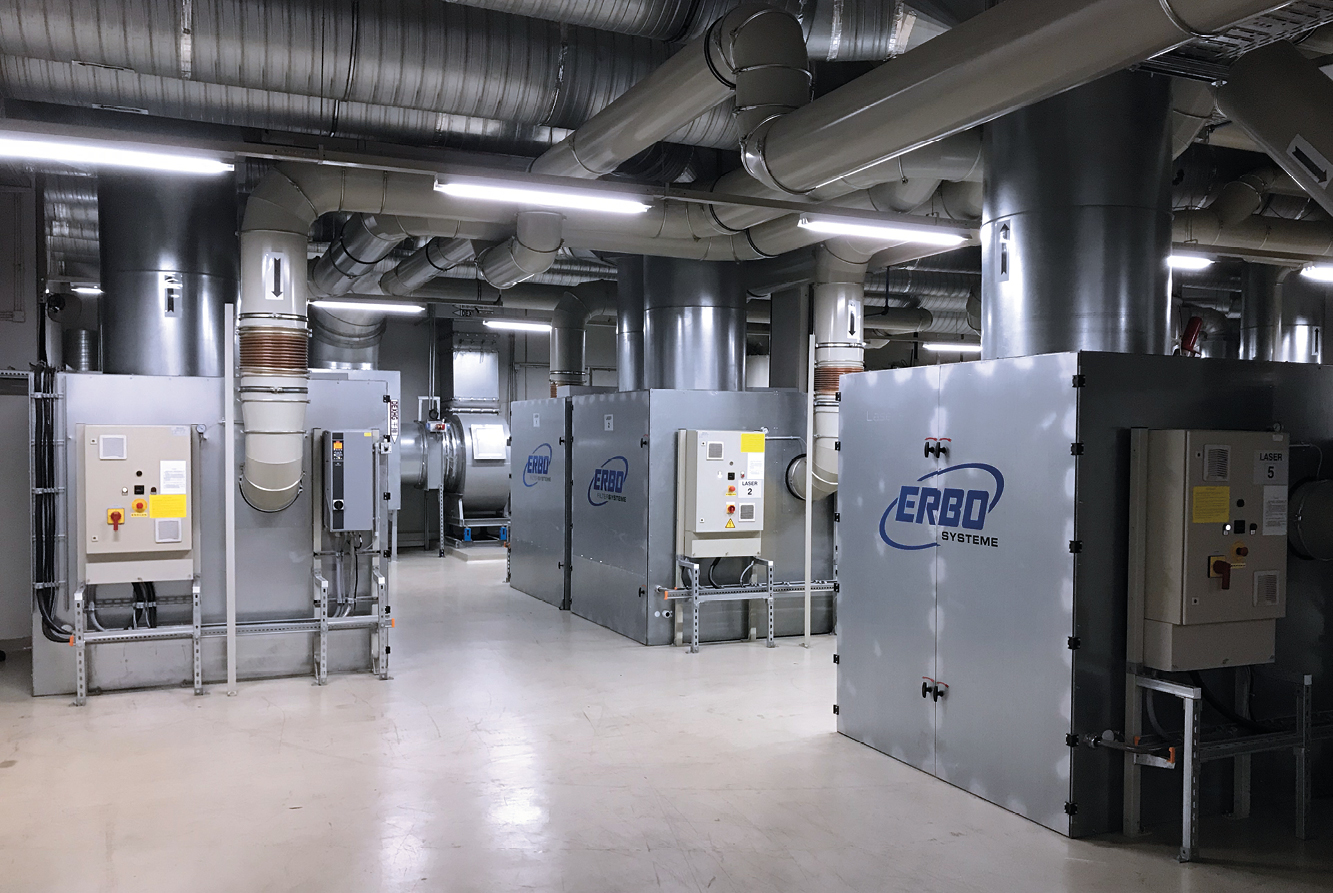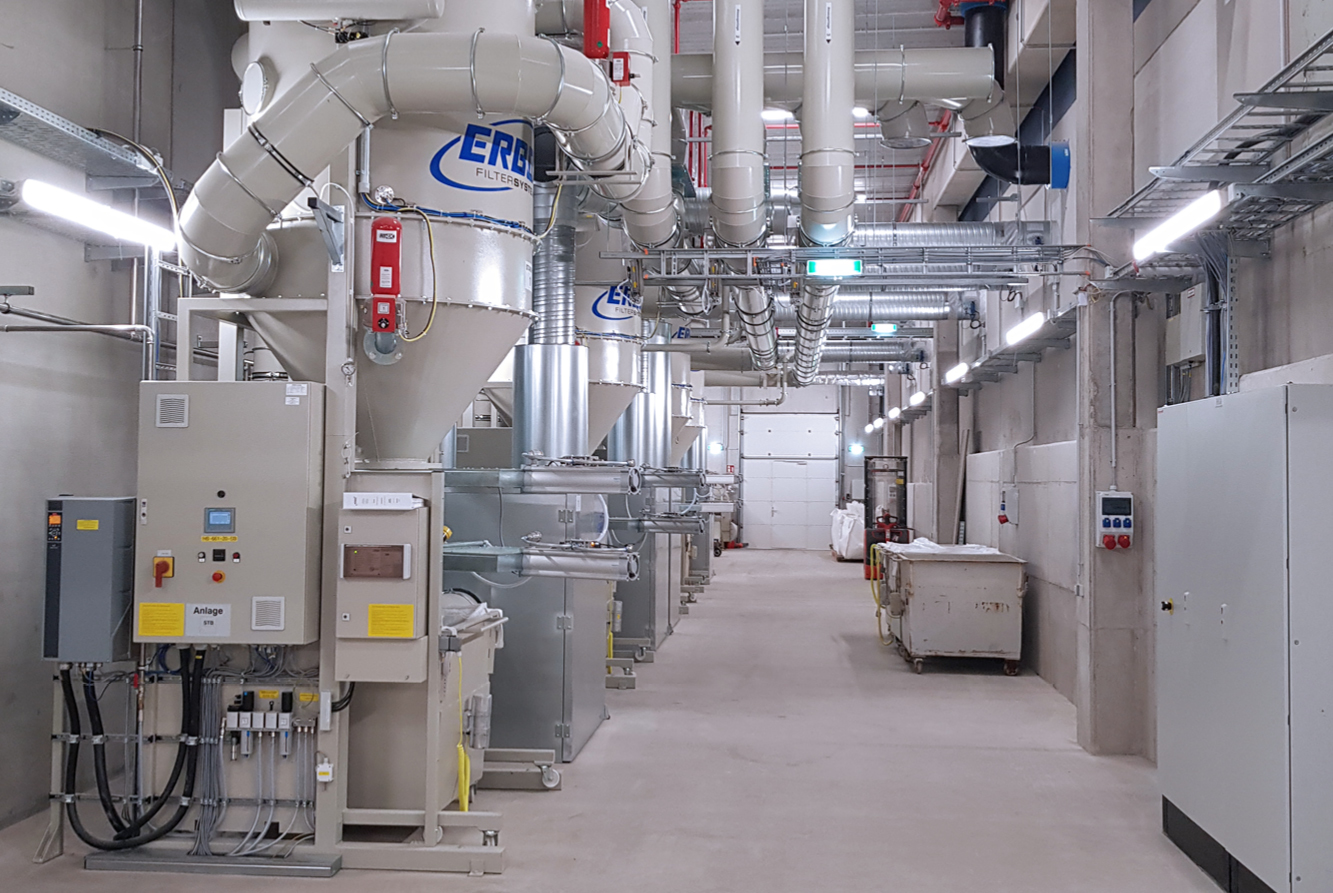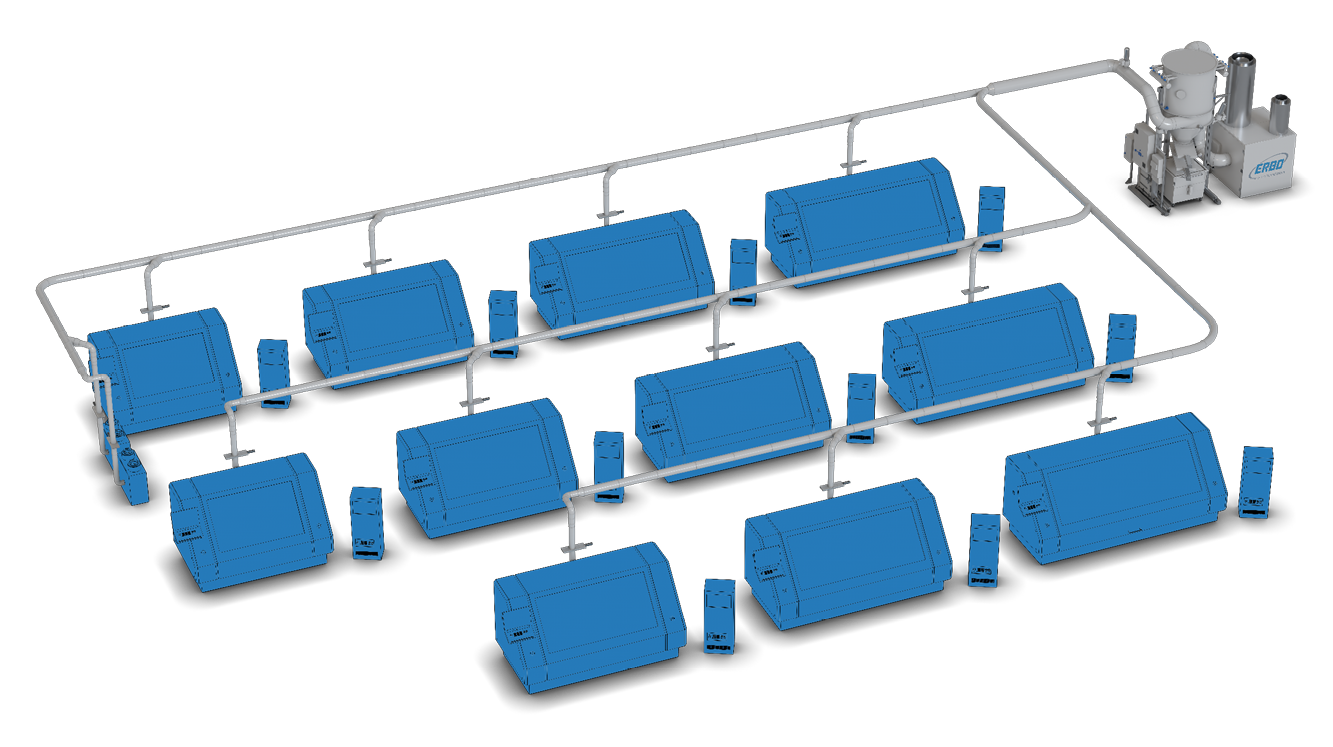 We build central extraction systems for:
Drilling and milling machines
Scoring machines
Edge processing machines
Panel saws
Laser drilling machines
Laser machining centres
Depanelling machines
Fully automated extraction
Say goodbye to machine downtime!
Without optimal extraction for the machines, dust particles on the boards, in the milled grooves and in the tiny drill holes will impair the quality of your circuit boards. ERBO extraction systems are fully automated and reliable, making unplanned downtime of drilling and milling machines a thing of the past. We deliver our systems worldwide in a wide range of sizes: from systems with 2–10 spindles for smaller operations to extraction systems with 20 or even several hundred spindles.
Central extraction system for laser drilling machines in circuit board production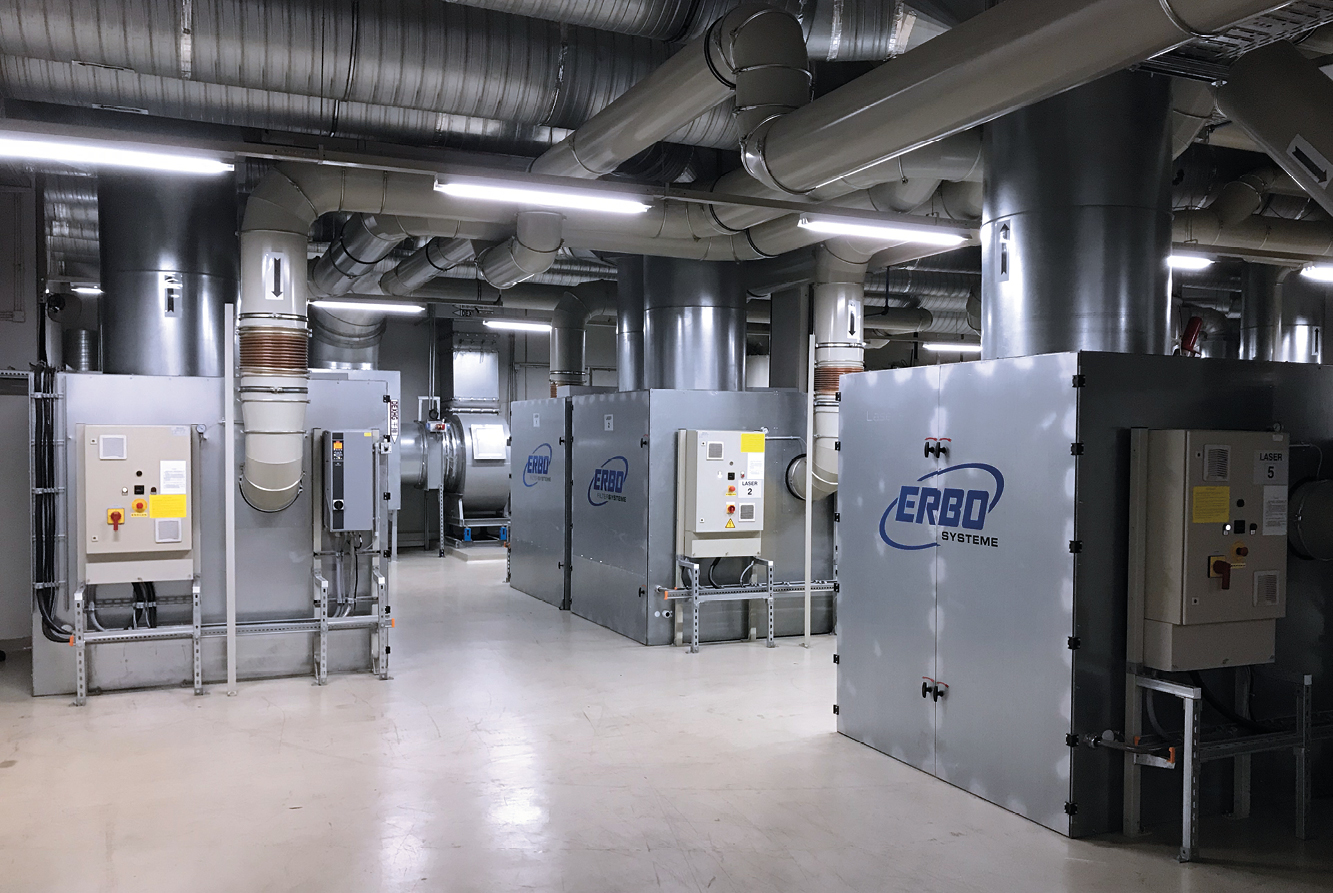 Extraction system in a separate extraction room for circuit board processing
Special feature: explosive dust (class st1) is created during this process, so the systems come with an explosion suppression feature. Ventilation and heating for the extraction room were also included in the scope of supply.