Extraction from CNC milling machines
A  perfect  solution  for  waste  disposal
Our extraction systems capture the chips directly at the chip conveyor of your CNC milling machines and move them automatically to a central location away from the production floor. This does away with the burdensome task of moving the small containers within the company and tipping them into the large container, and creates more space around the machines.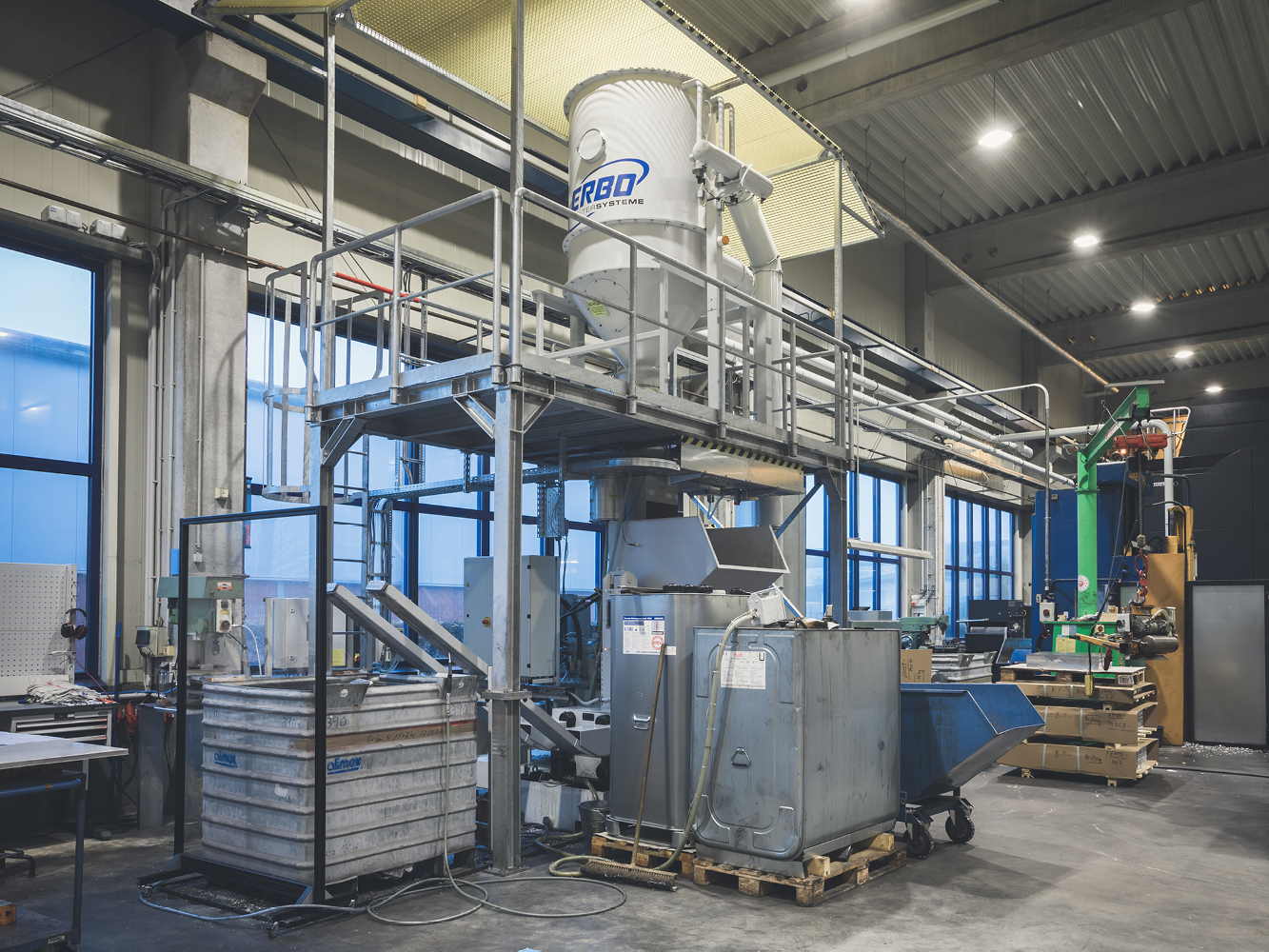 Central extraction system
Laborious transport a thing of the past
The central extraction system can dump the chips directly into a large container or feed them into a briquetting press, for example – this can be decided based on the local requirements. As a rule, it does not matter whether the chips are long or short, wet or dry: our extraction equipment, in combination with downstream crushing or shredding equipment if desired, provides the greatest possible flexibility.
No in-house transports of small containers
No emptying of small containers into large container
Saving space around the machines
Fully automated disposal of chips even over long distances
Closed and fully automated chip handling cycle
Alloy separation and/or separation of metal and aluminum chips
Briquetting achieves volume reduction
Briquetting produces dry chips
Flexible system with modular extensions
Our central extraction system makes it possible to automatically separate alloys in aluminum chips, or to automatically separate metal and aluminum chips. We design, deliver, and assemble fully automated end-to-end systems for your company including chip conveyors, crushing or shredding equipment, briquetting systems, and chip centrifuges for every type of chips: a perfect solution that saves space, simplifies handling and adds value.
Tailor-made automated solutions for:
Alloy separation
Central extraction systems
Briquetting
Cooling lubricant recovery
Automated chip handling
Shredding or crushing
Vibratory conveyors
Chip conveyors
Extraction system for various CNC machining centres for large aluminum ingots
Goal: unmanned production during night shifts and on weekends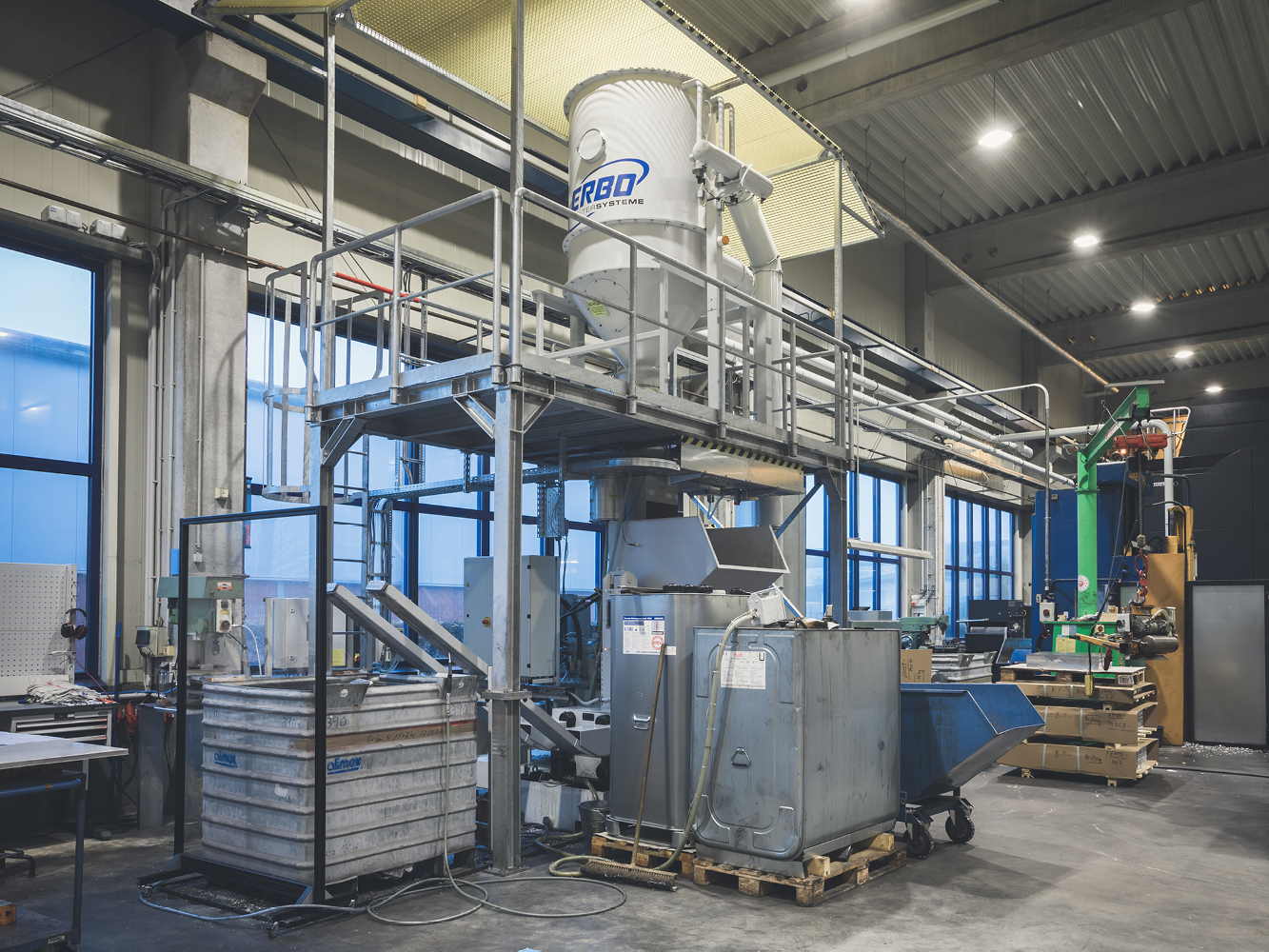 Extraction system for CNC machining centres
Goal: automatic extraction of chips into the existing chip processing system