Chip handling and processing
RECYCLING  OF  RAW  MATERIALS
Turning scrap into valuable material: we design, deliver, and assemble fully automated end-to-end systems for your business with chip conveyors, crushers or shredders, briquetting systems and chip centrifuges for every type of metal chips. We offer you a comprehensive solution that saves space, facilitates handling and adds value.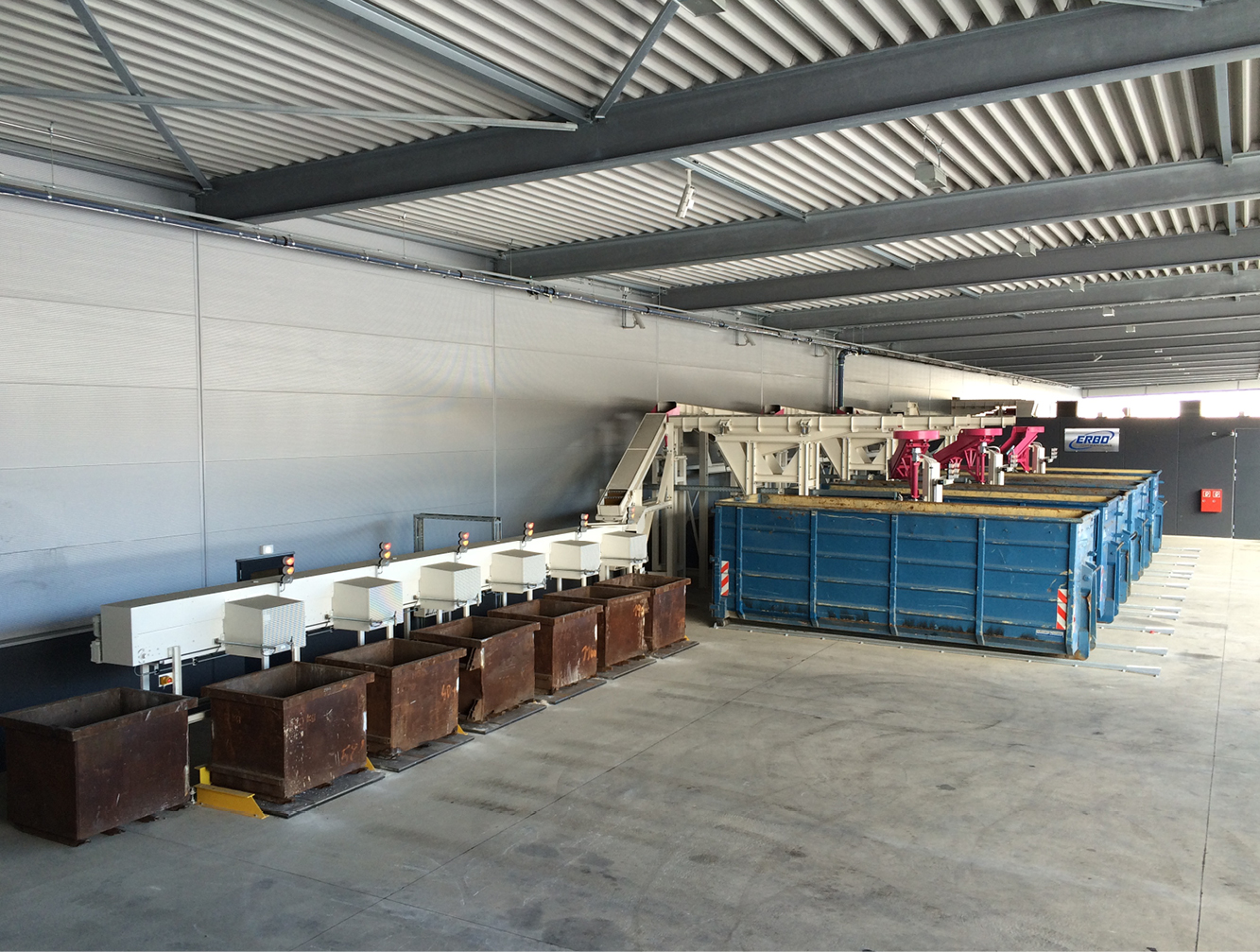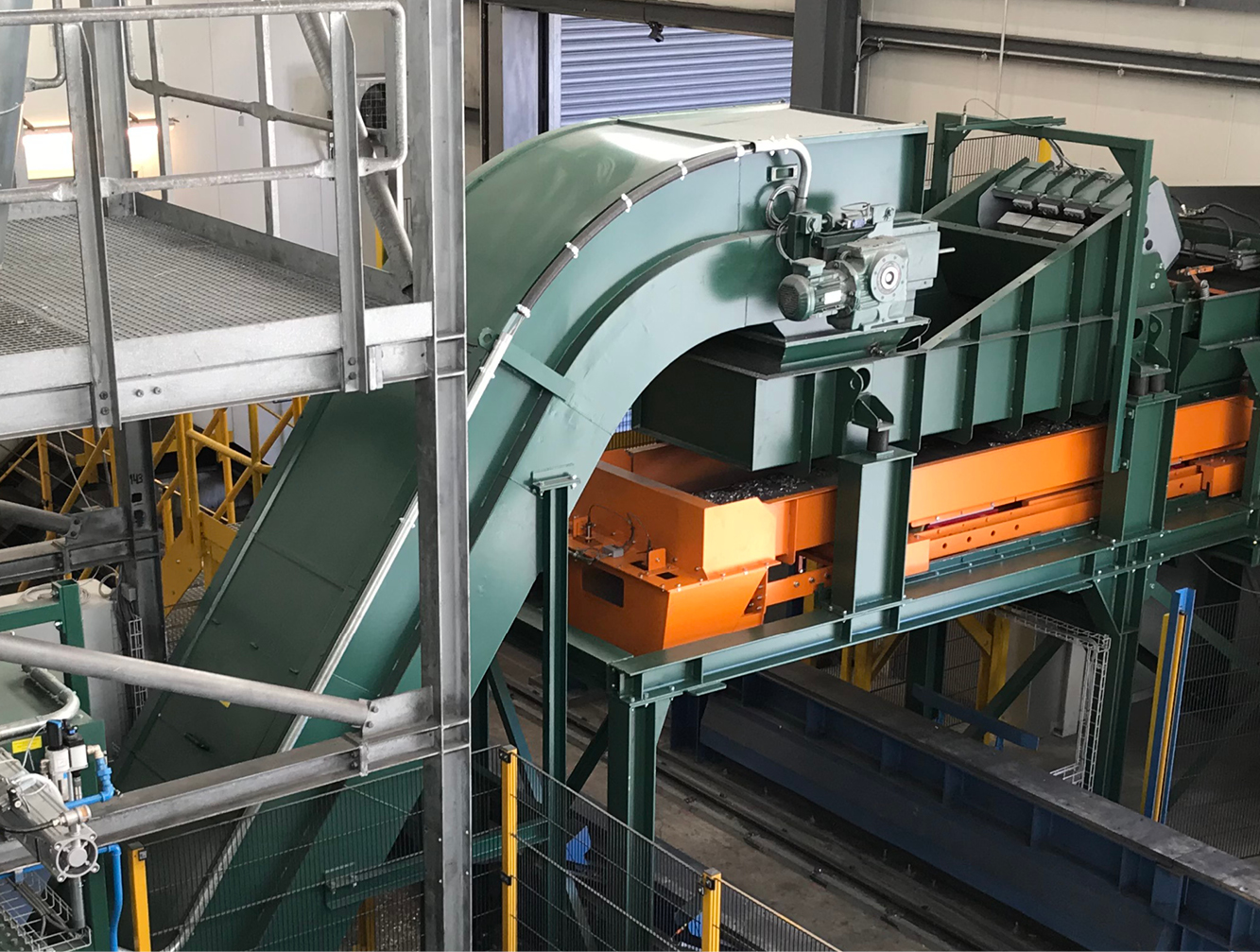 Automatic extraction
A clean solution that saves time and space
When there is a high volume of chips, their disposal requires a lot of time and manpower. Not only does this interrupt the production process – in particular when chips are bulky, damp and oily, this also creates a real space problem for companies. This is where automated chip handling brings many benefits: it saves time, space and labour – and it makes sure that production can continue without a hitch. An automated chip handling system is possible with or without an upstream extraction system, depending on the circumstances and space at your business.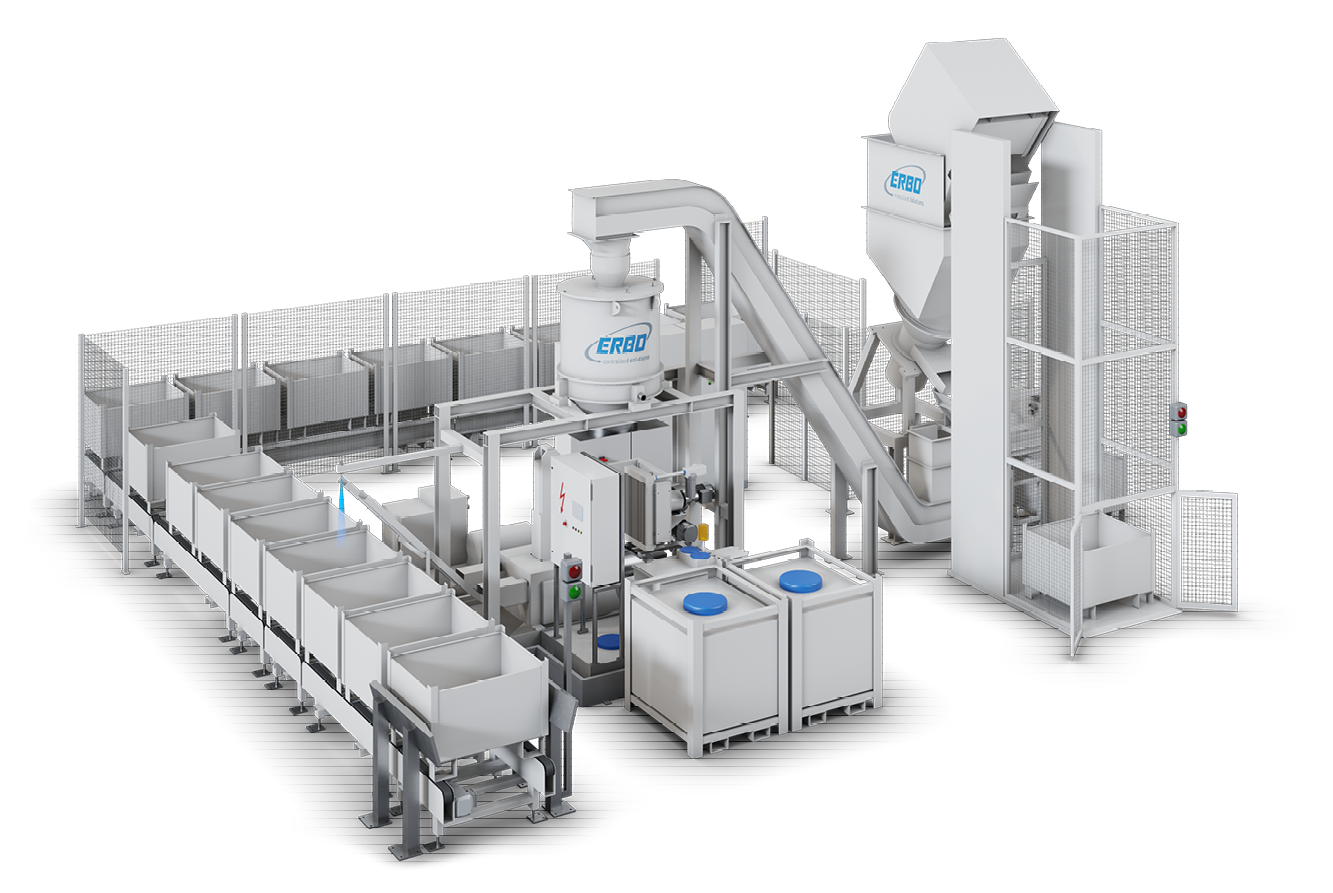 Extraction technology and chip handling
Chip processing
Crushing and shredding
Briquette presses
Chip centrifuges
Loading of containers
Conveyor systems for chips
Conveyor system for containers
Slat-band conveyors
Vibratory conveyors
Conveyor belts
Your ERBO all-round carefree package
We plan, deliver and assemble fully automated end-to-end systems. An investment in automated chip handling and chip processing pays off in multiple ways: chip disposal is made much easier; workers have one less thing to do, and production processes become more efficient. Meanwhile, the sale value of the scrap goes up. Dried chips that, for example, have been pressed into briquettes and cleaned of most of the cooling lubricant fetch a higher price at resale. We are your partner for planning your custom extraction system – with or without chip processing!
Chip processing system for copper chips with automated container handling and chip handling.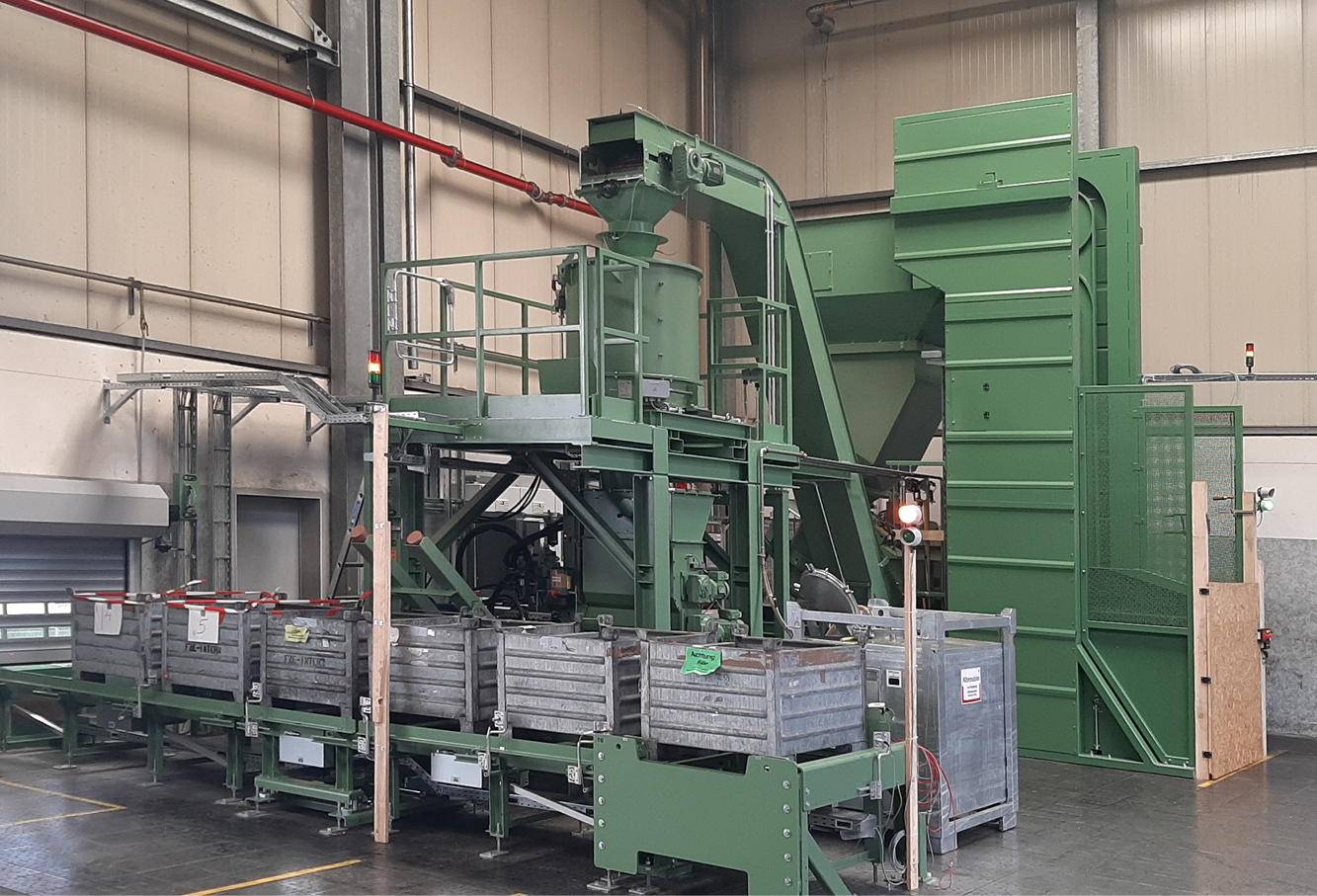 Chip handling for aluminum chips with automatic alloy separation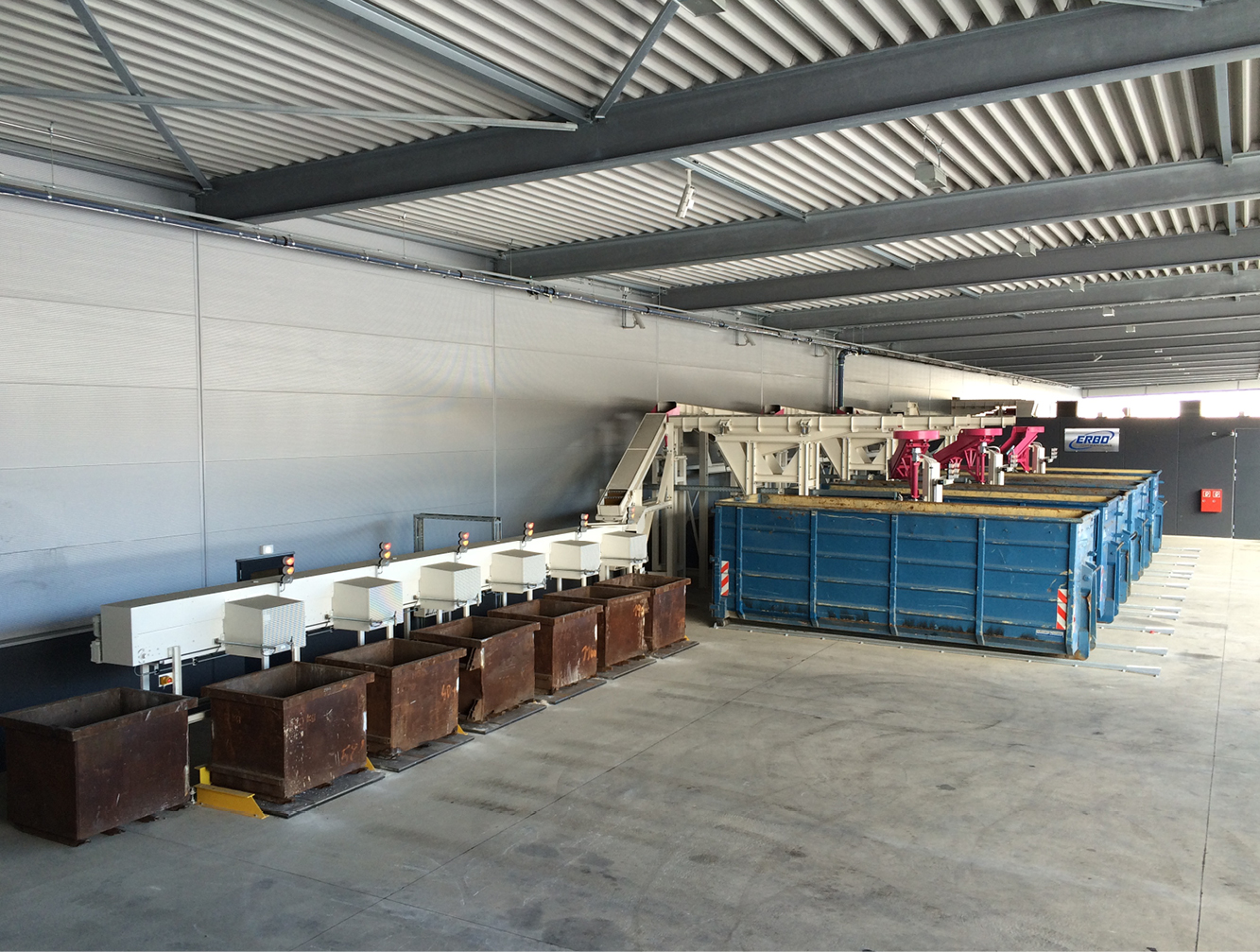 Extraction system for an aluminum ingot milling machine for approx. 4.5 tonnes of chips per hour with fully automated chip handling in containers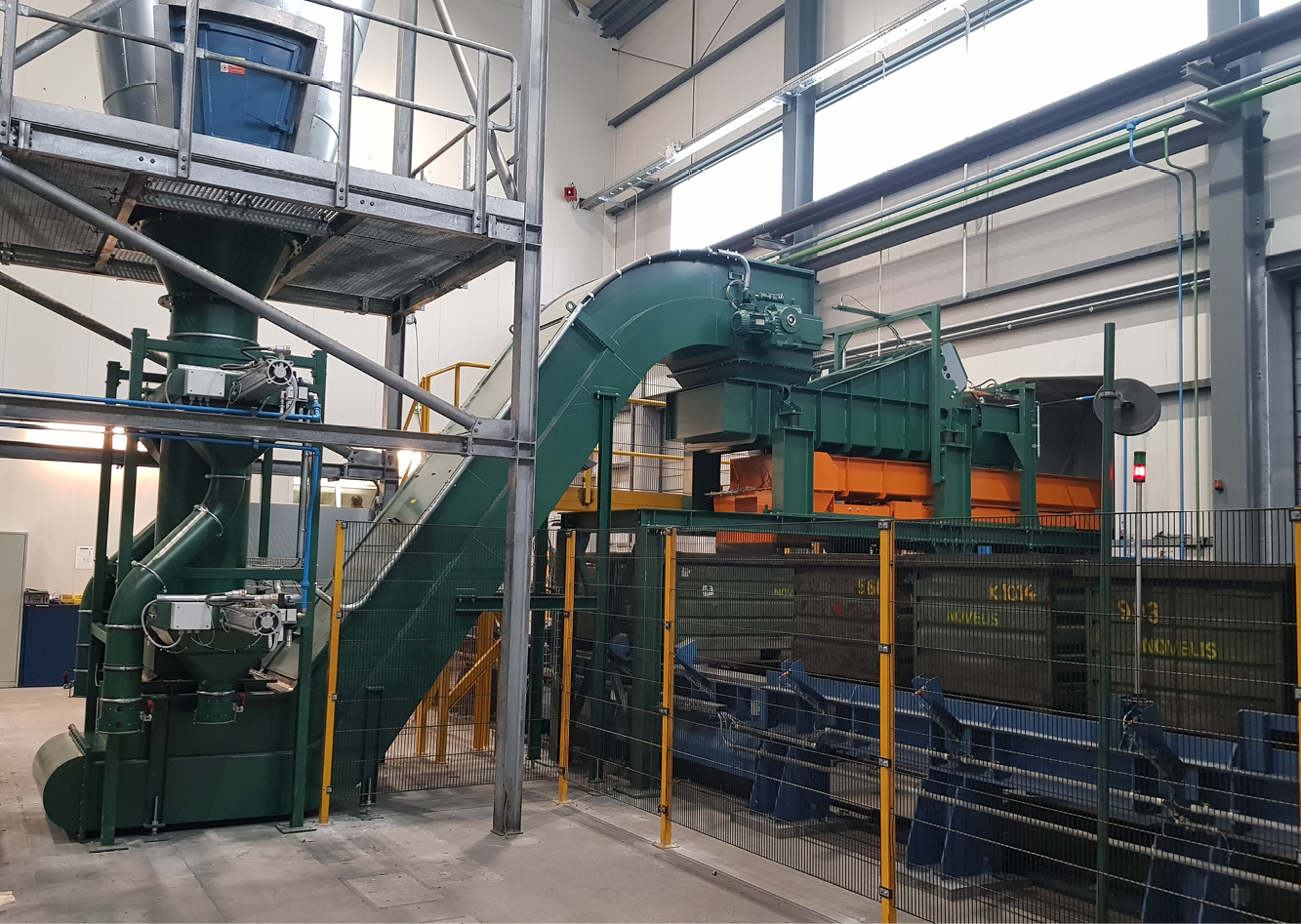 Processing system for wet plastic chips with lifting-tipping unit, shredder and briquetting press